Here are some Apatoons covers from over the years (come back for a changing selection). All characters copyright (c) their repsective copyright holders.

Number 10, February 1983. Daffy Duck by Alan Hutchinson.z.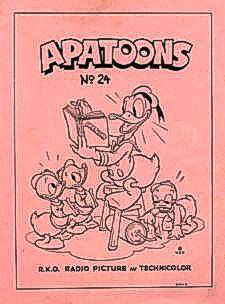 Number 24, September-October 1985. Designed by Jerry Beck.

Number 39, March-April 1988. Designed by Ken Leach (in 3D!).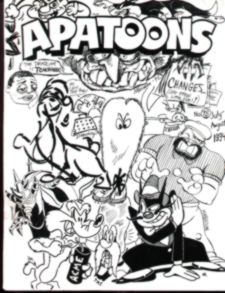 Number 75, July-August 1994. Jam cover by numerous Apatooners, featuring their favorite villains.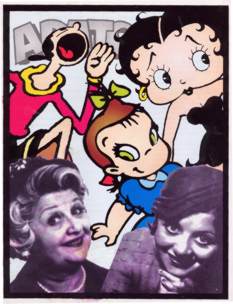 Number 96, February-March 1998. Mae Questel tribute.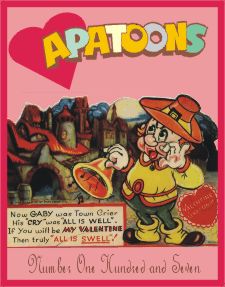 Number 107, February-March 2000. Vintage Gabby Valentine's Day card.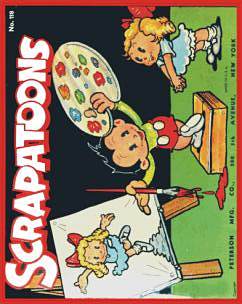 Number 118, January-February 2002 (tilt your head). Scrappy and Margie.